Business IT Support in Long Beach
We Provide Enterprise IT SolutionsIT ConsultingIT Project ManagementCyber Security AssessmentvCIO ServicesCo-Managed IT ServicesManaged Detection & ResponseBackup and Disaster RecoveryBusiness ContinuityMicrosoft Solutions ConsultingNetwork ConsultingNetwork Infrastructure DesignIT Infrastructure Upgrade
Get in Touch
If you have any query or need estimate please fill the form
Microsoft Partner That Specializes in Managed IT and Cybersecurity for Businesses With 20 to 500 Employees

Right place for IT services in Long Beach
Are you disappointed that the technical problems have not been solved in a timely manner? Are you worried that your organization isn't going to be able to recover easily from a severe cyber-attack like malware? Geek Force USA is a right place for resolving such issues for your businesses in Long Beach. With over a decade of experience, Geek Force USA has delivered a high level of IT and computer support services to businesses in Long Beach. We trust that any problems will be resolved before they occur. We quickly and effectively address problems before you even know about them, and we achieve this by transparent network monitoring and by identifying and removing core problems before they can impact your business. We have developed our service activities to overcome such challenges and to manage much of the IT expenses. Our IT Managed Services will simplify the deployment of IT support to your business at a very affordable price. We will provide enormous skills for every IT workload and are highly committed to the success of our clients.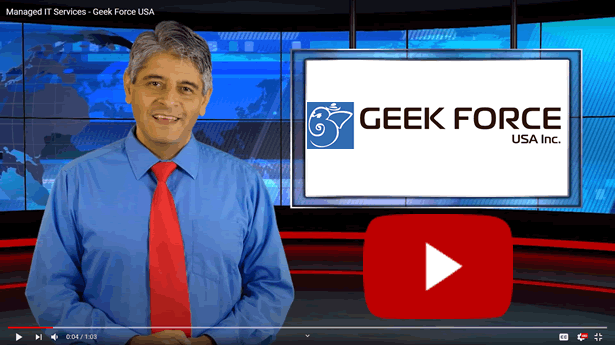 IT Services for Long Beach
We deliver professional and affordable IT services in Long Beach. If your company discovers its IT systems to be among the core elements necessary to achieve the business objectives, we are the right IT service provider for you.

IT Solution
As a reliable IT solution provider, we do everything to keep your IT environment efficient, secure, and reliable. We prepare innovative technologies, minimize cyber-attacks, and configure new software applications to boost productivity. In brief, we maximize your IT. We will customize your plans to reflect on your particular needs and concerns.

Managed IT Services
We take care of everything from server hardware and cyber protection to system maintenance and 24/7 support in Long Beach with our completely managed IT services. Through our highly managed IT services, your essential network and necessary information are always safe and protected.

Microsoft Consulting
Microsoft, an undisputed IT industry leader, provides a variety of tools and techniques that can boost IT operations. However, IT consulting is required for its implementation and maintenance. At Geek Force USA, we provide Microsoft consulting services to various businesses in Long Beach.

Cloud Solutions
Cloud services will optimize your IT performance, enabling you to get a competitive edge in today's world. In Long Beach, we offer these services to turn your network infrastructure from a static, in-house system to a flexible, reliable, and secure location.

Security Solutions
Through our security services, we identify and immediately resolve any vulnerabilities in the network before any attacks arise. As an IT service company in Long Beach, we manage everything from disaster recovery to cloud storage, providing a completely stable, secure network that enables your team to focus on day-to-day activities.

Data Backup & Recovery
Geek Force USA provides developed data security solutions that cover business continuity and disaster recovery plans. We deliver a variety of affordable and extremely competitive solutions for data security and disaster recovery to a wide range of businesses in Long Beach.
Why is your company supposed to work with Geek Force USA?
We wouldn't believe that making shortcuts whenever it comes to our growth! This is why our team has been working hard to deliver outstanding services of high quality that you can't find anywhere else. Geek Force USA is the IT preferred partner for your small or medium-sized businesses in Long Beach and provides a wide range of technology services that support start-ups, fast-growing businesses, established organizations across a broad array of industries. Our planned maintenance practices ensure that you have a smoothly working infrastructure. In order to maximize our own performance, we remain flexible and respond to the unique needs of the customers. Owing to our higher satisfaction results, we have achieved our client's expectations over the last 10 years. We look forward more to giving the best solutions for IT.
We understand that your busy schedule and have made a huge effort to ensure your system issues are solved immediately. And since most fixes can be made remotely using our protected management system, you shouldn't have to queue for a technician to turn up.
For every aspect of our services, we have built our own set of validated processes to make things easier for our customers. It begins with the process of listening and discovery. We begin with the exploration process to understand the exiting IT, existing issues, concerns, and also to adhere to their disappointment to understand exactly their environment.
With a highly qualified team, our experience with a wide range of technologies, and our dedication to customer service, we have been capable of attracting and maintain a broad community of customers in several vertical markets.
By using cloud services and other modern technology, we will reduce the cost, challenge, and difficulties of maintaining your in-house server while giving you more flexibility, decreased prices, heightened security, and quicker disaster recovery.
Our main objective is to provide high-quality IT services so that your organization can operate in the direction you see it. We handle the privacy and confidentiality of our customers' data very carefully.
Get in Touch
If you have any query or need estimate please fill the form

Manufacturing
With the specialized IT Services for Manufacturing, our team will help every manufacturer achieve its full potential and create more satisfied customers and thus meet their requirements. We have a wide range of IT solutions for the development and manufacturing of small and medium-sized enterprises across Long Beach. 

Retail
Owing to the involvement of many retail firms, there is a strong demand for IT solutions in Long Beach. The retail sector has a number of tools and applications that involve proper maintenance by a good IT organization. We have been delivering such services for a long time. 

Financial Services
With the ever-changing regulatory, confidentiality, and security law environment, it has become more essential than ever to work with a business with a significant background in financial services. Our specialist consultants work with your organization to help drive your business to the next level by creating value, processes, and practices. 

Construction
We expertise in IT support for a wide variety of construction & architecture firms, including commercial and residential contractors, developers, and renovators. Supporting business continuity, IT system protection, efficiency, and reliability are key objectives for your business along with the best assistance and instant support for any problem.

Small Businesses
IT support is required for smaller businesses to stay competitive, efficient, and profitable. As being one of the leading IT outsourcing and cloud service providers in Long Beach helping small and medium-sized companies, we emphasis on assessing the current IT environment and making recommendations to boost productivity and profitability.  

Media & Entertainment
Effective IT support is important for the media and entertainment industry, as it plays a major role in relating them to the audience. So, they're looking for extremely reliable IT support. We have numerous years of work experience delivering IT services to the media and entertainment industries. 
Trusted By Great Companies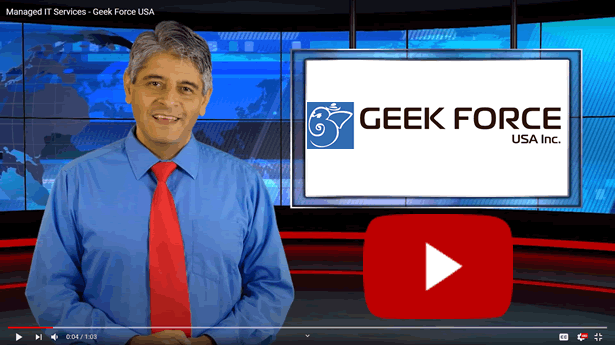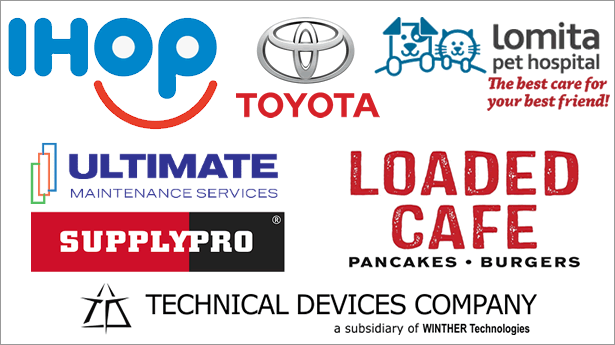 Strategic Technology Partners

Location :
3379 Long Beach Blvd Unit 2015, Long Beach, CA 90807
United States