Business IT Support in Santa Monica
We Provide Enterprise IT SolutionsIT ConsultingIT Project ManagementCyber Security AssessmentvCIO ServicesCo-Managed IT ServicesManaged Detection & ResponseBackup and Disaster RecoveryBusiness ContinuityMicrosoft Solutions ConsultingNetwork ConsultingNetwork Infrastructure DesignIT Infrastructure Upgrade
Get in Touch
If you have any query or need estimate please fill the form
Microsoft Partner That Specializes in Managed IT and Cybersecurity for Businesses With 20 to 500 Employees

Selecting Best IT Partner in Santa Monica
Whether you want to outsource your complete Santa Monica IT department or need team support for your in-house employees, then you can trust Geek Force USA to assist with your information technology. With over a decade of experience, Geek Force USA has supported companies in Santa Monica with a competitive level of IT and computer support services. We effectively tackle issues before you even realize about them and we accomplish this by transparent network monitoring and identifying & eliminating key issues before they can affect your business. To resolve such difficulties and to handle IT expenses, we have developed our IT service operations. Our IT services will streamline your business's implementation of IT support at a very affordable price.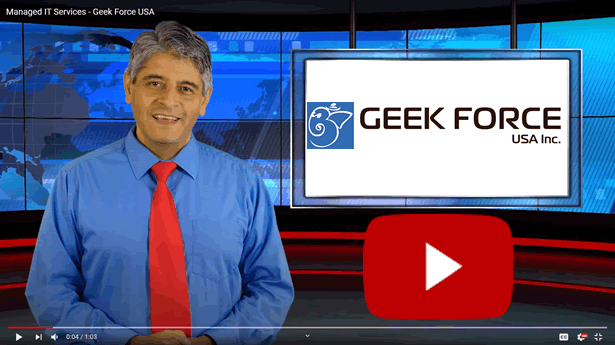 Santa Monica IT Support Services provided by Geek Force USA
Geek Force USA understands that you have numerous options when it comes to choosing an IT support company in Santa Monica. There are various services to outsource your IT support to Geek Force USA, which allows businesses to free up internal resources and divert them to growth potential.

IT Solution
As an effective IT solution provider, we manage your IT infrastructure safe, and reliable. To maximize productivity, we develop new technology, reduce cyber-attacks, and customize software applications. To focus on your unique needs and concerns, we will optimize your strategies.

Managed IT Services
With our completely managed IT services, we keep tracking everything from server hardware and cybersecurity to maintenance work and 24/7 support in Santa Monica. Your essential network and necessary data are always secure and secured through our highly managed IT services.

Microsoft Consulting
Microsoft offers a range of methods and techniques that can improve IT operations. For the implementation and maintenance of IT operations, IT consulting is required. At Geek Force USA, we provide different companies in Santa Monica with Microsoft consulting services.

Cloud Solutions
Your IT performance will be optimized by cloud services, allowing you to get a competitive advantage in today's business world. We offer these services in Long Beach to transform your network infrastructure from a static, in-house system to a scalable, secure, and reliable location.

Security Solutions
We identify and quickly fix any vulnerabilities in the network through our security services before any incidents happen. We control everything from disaster management to cloud computing, offering a completely reliable, secure network that allows your staff to focus on day-to-day operations.

Data Backup & Recovery
Geek Force USA offers solutions for data protection that support business continuity and strategies for disaster recovery. We offer highly competitive data protection and disaster recovery solutions to a wide variety of Santa Monica businesses.
Why Geek Force USA is best for Santa Monica Businesses
It can be difficult to find the right IT services company in Santa Monica to manage your unique needs. Geek Force USA is the ideal IT partner in Santa Monica for your small or medium-sized companies and offers numerous technology services that help start-ups, fast-growing companies, and established organizations across a variety of industries. Geek Force USA has described several of the top qualities that are the cornerstone of the perfect IT services business to handle IT challenges:
Highly Qualified Expertise
You must ensure that your IT services provider is skilled and understand all the technologies and applications you use. Geek Force USA has a team of experts who are well connected to various aspects of IT services.
Availability
You should select an IT services company in a position to provide 24/7 support to your organization and in compliance with your choice (on-site or remotely). We monitor in a 24/7 environment, so root causes are resolved before they turn into major problems.
Industry Specialist
Geek Force USA suggests that your organization selects an IT services business in Santa Monica which has an excellent track record of achievement in your industry. We have supported a variety of industries for a long period and received outstanding exposure.
Customized Solutions
Every organization is different and needs customized solutions based on specific requirements. We analyse your IT infrastructure as you begin working with us, so that custom IT solutions can be designed for your company.
Commitment
Ensure your IT services provider of choice is committed to helping your business succeed. Geek Force USA is dedicated to providing the fastest, most efficient, and secure IT services available to Santa Monica businesses.
Get in Touch
If you have any query or need estimate please fill the form
Manufacturing
Our team will help each manufacturer reach its full potential and build more happy customers with the customized IT Services for Manufacturing and thus increase their competitiveness. We include a wide variety of IT solutions for small and medium-sized companies around Santa Monica to grow quicker.

Retail
Due to the high retail companies, there is a huge market for IT solutions in Santa Monica. The retail industry has a variety of tools and applications that require standardized protocol by a good IT organization. For a long period of time, we are providing such services.

Financial Services
With the ever-changing regulatory, privacy, and compliance law environment, IT has become more important than ever to collaborate with an organization with a significant financial services background. By developing value, processes, and practices, our specialist consultants work with your company to help bring your business to a higher level.

Construction
We have expertise in IT support for a broad range of construction & architecture companies, including industrial and residential builders, designers, and renovators. Facilitating business processes, the security of the IT system, effectiveness, and performance are major priorities for your organization. We are the best IT solution provider for your construction company in Santa Monica, with the best help and immediate support for any problem.

Small Businesses
For smaller companies to remain competitive, effective, and profitable, IT support is needed. As one of Santa Monica's prominent IT outsourcing and cloud service providers serving small and medium-sized enterprises, we focus on evaluating the current IT environment and making recommendations to enhance efficiency and profitability.

Media & Entertainment
For the media and entertainment industry, successful IT support is important, as it plays a significant role in bringing them to the audience. So, they are seeking for IT support that is highly reliable. We have several years of industry experience assisting the media and entertainment industry with IT services.
Trusted By Great Companies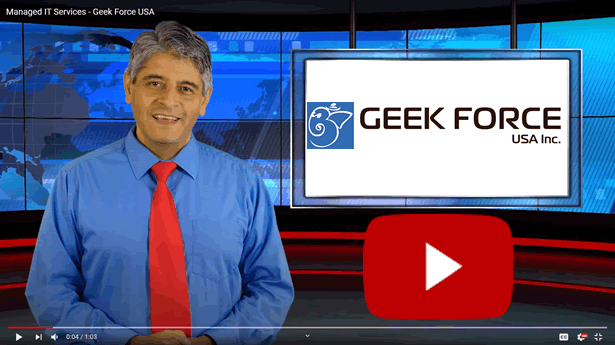 Strategic Technology Partners

Location :
2219 Main Street , Santa Monica, CA 90405
United States