Business IT Support in Bellflower
We Provide Microsoft Consulting
Managed IT ServicesCloud ConsultingIT SolutionsManufacturing ServicesRetail ServiceFinancial Services
Business IT Services in Bellflower
Looking for managed IT support for your business in Bellflower to ensure the smooth running of the business?
Hire the Right IT Consultancy in Bellflower
While hiring an IT support, businesses often go for a service that is able to meet their IT challenges perfectly. At Geek Force USA, we project ourselves as an IT support in Bellflower that is able to meet different IT requirements of businesses. From maintaining the health of IT infrastructure to providing IT security, and from backup and recovery to business continuity, we have everything you might be looking in IT consulting in Bellflower. We serve a large number of industries ranging from manufacturing to retail, finance to construction, and small businesses to media and entertainment. With such a varied exposure and experience we are able to meet your varied IT challenges. Form resources to the latest technology and skilled manpower we have everything to be your IT consulting in Bellflower.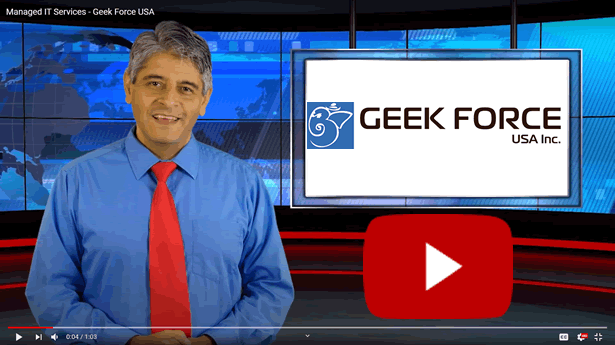 IT Services for Bellflower
At Geek Force USA, we make efforts to provide our clients with complete IT solutions at a single place. Here are our offerings.

IT Solution
A dependable IT support is a must for any business and there could be no two opinions about it. At Geek Force USA, we provide a complete range of IT solutions to make your businesses efficient and productive. We let you concentrate on your business while we take charge of your IT.

Managed IT Services
Small and medium scale businesses in Bellflower don't want to have an inhouse IT team due to budget and other reasons and they look for a managed IT service. A Geek Force USA we have been providing managed IT services in Bellflower to several small and medium scale businesses.

Microsoft Consulting
Microsoft the ace technology provider has brought several IT products and services to make value addition to their IT ecosystem. But the implementation of these services requires technical skills. We provide Microsoft consulting to these businesses to make them efficient.

Cloud Consulting
Businesses are increasingly embracing cloud computing as it provides much flexibility and security to businesses. They look for IT consulting in Bellflower that makes their migration to cloud easy. At Geek Force USA, we have been providing cloud consulting to several businesses.

IT Security Services
The advent of information technology has brought with it security threats. Data theft, malware, and ransomware are becoming commonplace. It is why most of them look for an IT security service. Our IT consulting company in Bellflower is exceptionally good with IT security.

Backup & Recovery
Most of the businesses looking for IT support in Bellflower make sure that it should have backup and recovery as a service. It is an essential service as it helps resume the operation after a disaster. At Geek Force USA, we have been providing backup and recovery services.
There are several reasons behind our popularity as one of the most popular managed IT services in Bellflower. Here is what makes us a favorite IT support.
Customized Solutions
Every business has its own set of IT requirements and good IT support must provide a service as per the requirements. At Geek Force USA, we understand your requirement first and make an IT strategy accordingly. Such an IT solution is highly efficient and budget-friendly.
Skilled Team
Our managed IT support in Bellflower is highly admired for having a great team of experienced IT professionals. As a new technology for IT support keeps coming every few days. Our team keeps updating itself to match the industry standards. A great team can't be built in a day.
Complete IT Solution
As a prominent IT consulting in Bellflower, we make it a point that our customers don't have to walk from one place to another to get different IT services. So, we offer everything right from general IT support to IT security and backup and recovery to business continuity.
Accessibility
Easy accessibility is a prerequisite for IT consulting in Bellflower or anywhere else. You can reach to us whenever a need arises. Our customer service works round the clock and keeps working on IT issues and concerns referred by you. We work to keep your IT in good health.
Pricing
Through our experience of serving a large number of small and medium scale business, we understand that budget is a major constraint for them. So, we try our level best to provide quality services within a budget.
Get in Touch
If you have any query or need estimate please fill the form

Manufacturing
Different industries have different IT requirements. At Geek Force USA, we have been providing manufacturing IT support to businesses in Bellflower. We understand the complete requirements of a manufacturing business and deliver IT solutions as per requirements.  

Retail
Retail businesses in Bellflower look for IT solutions that can keep their IT infrastructure in good health. At Geek Force USA, we have been providing IT consulting to retail businesses in Bellflower. We have helped several retain businesses with their IT support. 

Financial Services
Financial services need dependable IT support as any downtime can incur financial losses to their businesses. Our managed IT support in Bellflower has been providing IT support to some of the reputed financial services. We adopt a 360-degree approach to keep your IT running.  

Construction
The IT requirements of the construction business are far different from financial services. Here several tools, technologies, and devices are part of IT infrastructure. So here needs an IT consulting that can provide IT support to the large infrastructure of these businesses. At Geek Force USA, we offer IT support to such businesses.  
Small Businesses
The majority of small businesses looking for managed IT support in Bellflower as they are hard-pressed for the budget. We are good at providing IT support to small businesses and startups. If you are a small business looking for IT support in Bellflower for your business. you can rely on our services.  

Media & Entertainment
Most of the media and entertainment businesses look for IT support in Bellflower that is well aware of advanced technologies involved in the media and entertainment industry. As new technology is continuously replacing the existing technology it becomes all the more necessary.  
Trusted By Great Companies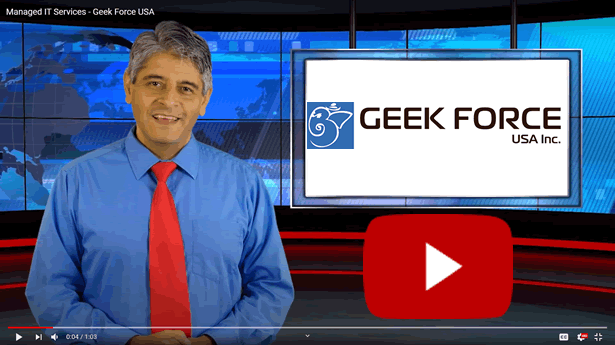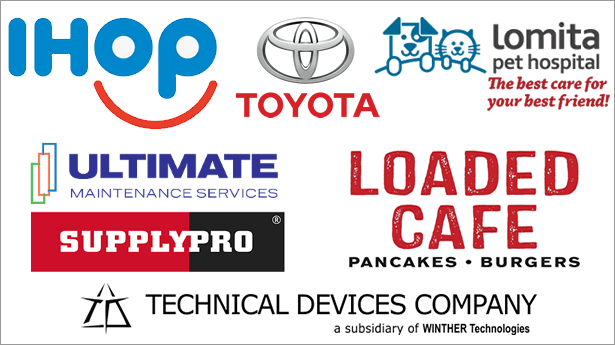 Strategic Technology Partners

Providing IT Services and Support for Bellflower, CA
and Surrounding areas.
Location :
18307 S Western Ave Gardena, CA 90248
United States