Business IT Support in Culver City
We Provide Enterprise IT SolutionsIT ConsultingIT Project ManagementCyber Security AssessmentvCIO ServicesCo-Managed IT ServicesManaged Detection & ResponseBackup and Disaster RecoveryBusiness ContinuityMicrosoft Solutions ConsultingNetwork ConsultingNetwork Infrastructure DesignIT Infrastructure Upgrade
Get in Touch
If you have any query or need estimate please fill the form
Microsoft Partner That Specializes in Managed IT and Cybersecurity for Businesses With 20 to 500 Employees

Best-in-class IT support and services for businesses in Culver City
As a managed IT services leader, we have been working in collaboration with customers of all sizes, from small businesses to large businesses, for more than a decade to transform and achieve their vision. Experience a reliable and consistent single-source partner's flexibility and strategic advantage. When you need it, we understand how crucial it is to access IT help. That's why we will take on your hardest problems 24/7, provide immediate computer service, and respond to any other IT services that you need. Our strategic analysis of technological innovations across your applications, data, and security helps you to expand your business, improve performance, and deliver the potential. We are dedicated to absolute transparency and like to have an honest, accurate view of our company from every perspective and customer.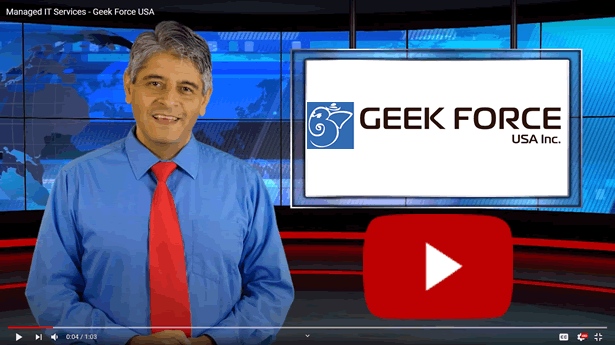 IT Support Services by Geek Force USA
There have been various facilities to outsource Geek Force USA with your IT support, which help clients to free up internal resources and redirect them to growth prospects.

IT Solution
We maintain your IT infrastructure securely and efficiently as an efficient IT solution provider. We create new technologies, minimize cyber-attacks, and configure software applications in order to improve productivity. We will refine your strategies to rely on your particular issues and concerns.

Managed IT Services
We keep monitoring everything from server hardware and cybersecurity to maintenance work and 24/7 support in Culver City with our completely managed IT services. Through our highly managed IT services, your essential network and necessary data are always safe and secured.

Microsoft Consulting
Microsoft offers a variety of techniques and methodologies that can enhance IT operations. IT consulting is needed for the management and maintenance of IT operations. Geek Force USA provides Microsoft consulting services to various firms in Culver City.

Cloud Solutions
Cloud services will optimize your IT performance, allowing you to get a competitive edge in today's business environment. To transform your network infrastructure from a static, in-house system to a scalable, safe, and reliable location, we offer these services in Culver City.

Security Solutions
Before any incidents happen, we identify vulnerabilities in the network through our security services. From disaster management to cloud computing, we control everything, providing a fully accurate, secure system that enables your staff to concentrate on day-to-day operations.

Data Backup & Recovery
Geek Force USA offers data protection solutions that support business continuity and disaster recovery strategies. To a wide range of Culver City companies, we offer highly competitive data protection and disaster recovery solutions.
Why you should choose Geek Force USA in Culver City?
For your small and medium companies in Culver City, Geek Force USA is the perfect IT partner and provides various technology services that support start-ups, fast-growing businesses, and established organizations across a variety of industries. Without worrying about your IT operations, our objective is to help your business keep on running in this technological age.
Embrace Innovation: Our IT technologies offer the ability to develop innovations, enhance efficiency, and deliver the future. ​
Empower Clients: Through our expertise in technological innovations, we provide solutions for your business. ​
Focus on the Future: By integrating top-notch technologies and processes, we help clients achieve business results faster.
Improves Productivity: Our IT specialists keep your systems in excellent working order and for a small premium, we monitor your systems 24/7, create backups, keep viruses at bay, and perform other proactive measures.
Customized Solutions: Every business needs customized solutions based on requirements. We analyse your IT infrastructure so that custom IT solutions can be designed for your company.
Get in Touch
If you have any query or need estimate please fill the form

Manufacturing
With the tailored IT Services for Manufacturing, our team helps each manufacturer to achieve its goals and create more satisfied customers and thereby increase their performance. To expand quicker, we provide a wide range of IT solutions for small and medium-sized businesses across Culver City. 

Retail
Our managed services and cloud services for retail help you evolve, get to market quicker, and achieve your business goals, all at a lower cost, in an environment of IT without barriers. We have better service for our customers while reducing their infrastructure costs. 

Financial Services
We support financial services companies to decrease the cost of buying and maintaining technology. We have managed services ranging from strategic planning to full outsourced management. To improve in-house capabilities and lower costs, we manage hardware, software, and networks.  

Construction
For construction businesses and contractors, IT is now an integral component. Geek Force USA strives to ensure that the correct resources and technologies are in place for construction companies so that production and data management operates smoothly across the office and out in the field. 

Small Businesses
The plethora of ups and downs are faced by every small business. Geek Force USA provides the dedicated expertise to build and manage the best balance for your business development of hardware, software, networks, and data. With today's technologies, you save time, money, and improve productivity as well. 

Media & Entertainment
With a fully developed IT roadmap, updated software apps, enhanced security, and other scalable solutions, Geek Force USA has helped numerous media-based organizations expand strategically. We identify critical issues, find the right solutions, build a strategy, and assist you in handling it all along the way.
Trusted By Great Companies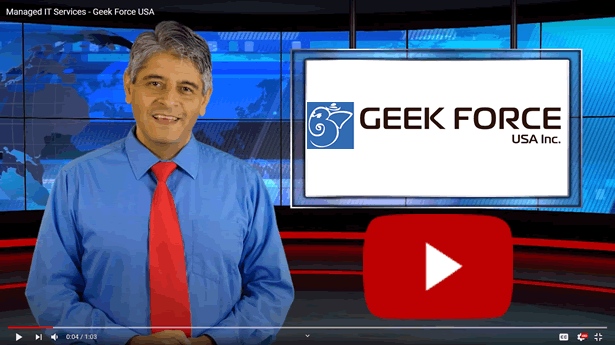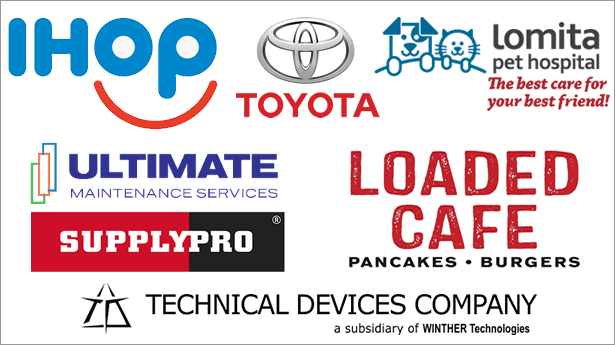 Strategic Technology Partners

Location:
400 Corporate Pointe Suite 300, Culver City, CA 90230
United States