Business IT Support in Gardena
We Provide Microsoft Consulting
Managed IT ServicesCloud ConsultingIT SolutionsManufacturing ServicesRetail ServiceFinancial Services
Managed IT Services in Gardena
Hire a perfect managed IT support in Gardena that makes your IT infrastructure highly efficient and productive.
Hire the Right IT Support in Gardena
Geek Force USA is a well-known name in IT support in Gardena. We have been providing quality IT support to businesses of every scale and size. As providing IT support requires several things like a team of professionals, experience across industry, and great accessibility, we have everything to be your managed IT support in Gardena. Complete IT support encompasses several services that include IT security, backup, and data recovery, and business continuity among others. Being prominent IT consulting in Gardena, we are well aware of different aspects of IT support in Gardena. As new tools and technologies are being added regularly in IT support, we keep updating ourselves regarding these upcoming technologies. From cloud technologies to Microsoft 365, we have everything to provide IT consulting in Gardena. Being based out of Gardena we are also able to provide onsite support as and when necessary.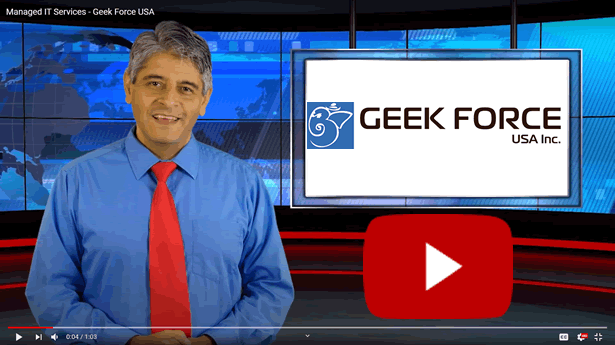 We understand the requirements of businesses in Gardena and we have everything they might require from IT support.
IT Solution
IT support is a prerequisite for any business and Gardena based businesses are no exception. At Geek Force USA, we have been providing IT consulting in Gardena to small and medium scale businesses. Hire our services to get quality support. 

Managed IT Services
Are you a small or medium scale business in Gardena looking for an IT service for your business? If yes, you should hire an efficient managed IT service in Gardena. At Geek Force USA we have been providing managed IT service to several businesses in Gardena.

Microsoft Consulting
A pioneer in technology Microsoft has launched various tools and technologies for IT support. But the implementation and maintenance of these technologies need IT consulting. We are such an IT consulting in Gardena that helps businesses with implementing Microsoft technologies.

Cloud Consulting
As more and more businesses are taking to cloud computing the demand for IT consulting in Gardena that offers cloud support is on the rise. At Geek Force USA, we have been providing cloud consulting to businesses that have adopted this technology.

IT Security Services
No business can compromise IT security as security threats and data breaches are continuously on the rise. They look for an IT consulting in Gardena that is exceptionally well with IT security. We are providing IT security to several businesses in Gardena and neighborhoods.

Backup & Recovery
Sometimes even a well-maintained IT may meet a disaster. Here a backup and disaster recovery service can help resume the operations. At Geek Force USA we are considered one of the most dependable IT services in Gardena that provides backup and recovery services.
Geek Force USA is considered one of the popular IT consulting companies in Gardena. Here is why this love is not unfounded.
Quality Service
When it comes to delivering quality services, we have few parallels. We make sure that our clients should get nothing but the best. We believe that one size doesn't suit all and it is why we look for customization and deliver services as per your IT requirements.
Our Team
No IT consulting company in Gardena or elsewhere can get successful unless it is backed by a team of experienced professionals. Our team has certified professionals with several years of industry experience. Hire us to get flawless solutions for your IT infrastructure.
An Array of Services
Our focus is to provide all the services in one place and it is why our services include almost every kind of IT support that includes IT security, backup & recovery, business continuity, and Microsoft services among others. We also provide cloud migration.
Accessibility
Good accessibility is one of the hallmarks of our services. We know that IT issues keep surfacing from time to time so we remain available round the clock. You can reach us whenever there is a need for IT support. Our team believes in providing quick and efficient service.
Budget
Besides providing quality services, we also make sure that our services should be affordable to clients. Our prices are reasonable so that every small and medium scale business can afford it. if you have any concerns about the budget, you should contact us.
Get in Touch
If you have any query or need estimate please fill the form

Manufacturing
As there are several manufacturing businesses in and around Gardena, there is a big demand for manufacturing IT solutions. Through years of experience, we understand the needs of manufacturing businesses that make us eligible to provide IT support to these businesses.  

Retail
With a number of retail businesses operating out of Gardena, the demand for IT consulting for retail business always remains high. Such businesses require consulting that can manage complex IT infrastructure. At Geek Force USA, we are capable to manage their IT.  

Financial Services
Financial services depend a lot on data and any data breach can lead to disruption and downtime. They look for an IT consulting in Gardena that is extremely good with data security. They found us an ideal choice given our good record with data security and other kinds of support.  

Construction
Due to the increased role of IT in the construction business, there needs IT support that can maintain its IT infrastructure well. At Geek Force USA, we have been providing IT support to several construction businesses. Request a quote and to find how can we help you.  

Small Businesses
Small businesses generally don't have an IT support of their own due to budget reasons. They look for managed IT support in Gardena that can provide the IT support for a monthly subscription. At Geek Force USA, we have been helping several such businesses.  

Media & Entertainment
The media and entertainment industry can't afford downtime, so their IT infrastructure should remain well maintained. They look for an IT consulting in Gardena with several years of industry experience. We have been serving several of these media and entertainment businesses.  
Trusted By Great Companies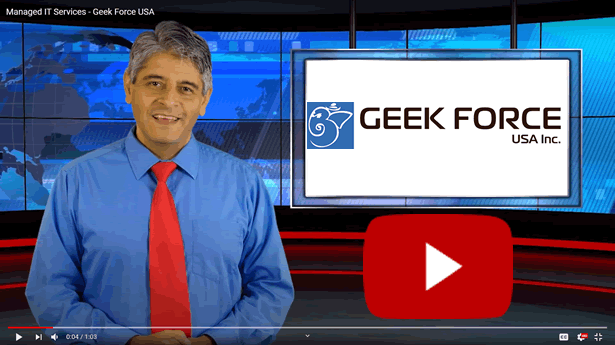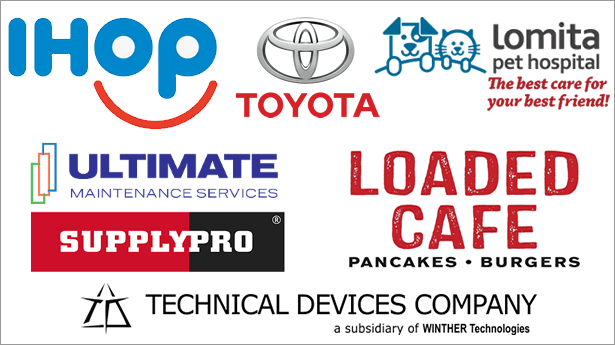 Strategic Technology Partners

Providing IT Services and Support for Gardena, CA
and Surrounding areas.