Business IT Support in Gardena
We Provide Enterprise IT SolutionsIT ConsultingIT Project ManagementCyber Security AssessmentvCIO ServicesCo-Managed IT ServicesManaged Detection & ResponseBackup and Disaster RecoveryBusiness ContinuityMicrosoft Solutions ConsultingNetwork ConsultingNetwork Infrastructure DesignIT Infrastructure Upgrade
Get in Touch
If you have any query or need estimate please fill the form
Microsoft Partner That Specializes in Managed IT and Cybersecurity for Businesses With 20 to 500 Employees

Gardena IT Support Services and Solutions
Searching for a provider of IT support services in Gardena at the best prices? We know what you are going through, and we are here to assist. The services at Geek Force USA are focused on a constructive method with Gardena IT Support Services. Geek Force USA focuses on identifying and solving issues. Our system is designed to resolve problems, both on the hardware and software application side, and resolve each one before they impact the core business processes. Whenever you need it, we know how important it can be to be able to access IT support. That's why we will take on your toughest problems 24/7, provide immediate computer repair, and tend to any other IT services that you need. With our responsive IT support services & solutions, as well as your processes, let us support you simplify and make your business operate more smoothly so that you can do more with less.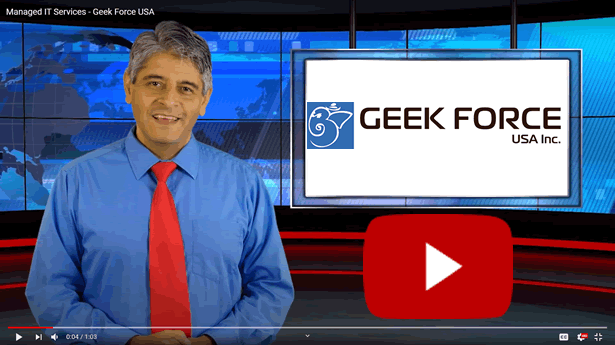 Managed IT Services and Support by Geek Force USA in Gardena
We deliver IT services and solutions in Gardena that manage round-the-clock work computers, networks, and systems. When devices in your network encounter a problem, we respond immediately. More significantly, we keep your IT machine running 24 hours a day, seven days a week, effectively.

IT Solution
We deliver IT services and solutions in Gardena that manage round-the-clock work computers, networks, and systems. When devices in your network encounter a problem, we respond immediately. More significantly, we keep your IT machine running 24 hours a day, seven days a week, effectively.

Managed IT Services
Our firm operates the best-in-class IT support engineers residing throughout Gardena. We engage in our engineers, resulting in a highly skilled team of experts and providing consistent, uninterrupted IT support for our clients. Our proactive maintenance prevents IT problems that affect your business operations.

Microsoft Consulting
Our Microsoft consulting services will guide you to take complete advantage of the latest IT capabilities in moving past obsolete apps, inefficient processes, and tedious day-to-day tasks. Our objective is to provide an adaptive road map that integrates technology with the objectives of your business.
Cloud Solutions
We can help you discover the perfect plan for your organization with our cloud options. Instant access, unlimited communication, and the illusion of convenience are our cloud-based services. Implementing a cloud platform streamlines operations in the long-run.

Security Solutions
We use industry-leading strategies through our IT security solutions to build an appropriate security strategy that includes network security, integration of systems, 24-7 monitoring, risk, and security audits to ensure the business does not face a damaging threat event.

Data Backup & Recovery
To secure your valuable data, we conduct comprehensive backups and develops robust safeguard processes. Our solution for backup and disaster recovery integrates the entire disaster recovery process into a single service. Our recovery services will support you when you need to recover a file or an application.
Why do our partners prefer us to businesses in Gardena?
For over a decade, Geek Force USA has been delivering industry-leading technical support. Without compromising quality, we deliver a wide range of high-quality IT services to companies in different industries in Gardena at an affordable price. from enterprise-level, leading-edge technology to cost-effective small business solutions, our experts provide a wide variety of technical skills and overall market knowledge.
In the current technological business world, we will understand your technology priorities, difficulties, operations, current set-up, and everything that fuels your industry. After having a clear overview of the business, we will suggest a plan, and implement the most appropriate technology solutions in order to grow your business.
Our professionals signify the face of our firm. We incorporate experts that are passionate about technology in their respective areas of expertise. Our experts bring a wide variety of technical skills and intense business experience, from enterprise-level, leading-edge technologies to cost-effective small business solutions.
When the business infrastructure is up-to-speed with IT developments, our work does not really stop. Geek Force USA works around the clock to bring your IT structure modern, profitable, and proactive against cyber threats on a regular basis.
Our goal is to be Gardena's small and medium-sized enterprise IT support company most client-focused to create an environment where clients can utilize our interest in technology to drive their business. We include a secure, worry-free shift from their previous IT support to our potential customers.
We are helping companies transition to a modern age with enhanced cyber attacks. By keeping out hackers with effective firewalls, secure backup of data, training of staff for cyberattacks, we provide cybersecurity strategies to manage the business, clients, and data from increasing cyber incidents.
Get in Touch
If you have any query or need estimate please fill the form

Manufacturing
The challenge can be faced by Geek Force USA, with its proactive managed IT approaches. We have integrated facilities, managed processes & information systems, and reliable systems provided that flourish in a manufacturing environment. We know the manufacturer's specific challenges and the need for efficient, scalable IT infrastructure. 

Retail
There is a massive demand for IT solutions in Gardena, because of the huge retail businesses. The retail industry has a number of tools and applications that enable a successful IT organization to have a standardized protocol. We have been delivering such services for a long period of time. 
Financial Services
Geek Force USA offers a full-service IT business strategy that allows you to maintain control with proven technology over your company's daily operations to accelerate technical activities. Remain competitive in the financial sector by outsourcing time-consuming tasks with efficiency consultants. 

Construction
We know that you operate in the fastest moving world, and need quick assistance to help solve problems whenever they arise. We ensure that we will meet your unique business needs, creating a customized solution that will increase your productivity and make you achieve your work done quicker. 

Small Businesses
To keep company operative and creative, small businesses need a standard set of IT support services. Our strategies can help them save money, boost efficiency, and concentrate on expanding the business for business success. Our IT services ensure your company remains operational in the event of a security threat .

Media & Entertainment
Geek Force USA will enable your M&E business to become more responsive, agile, and scalable in a landscape where technology is continuously evolving. We stand by to provide immediate support if you experience a technical glitch in your IT processes or applications. 
Trusted By Great Companies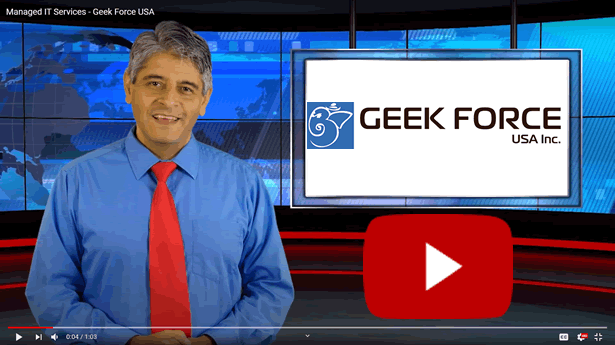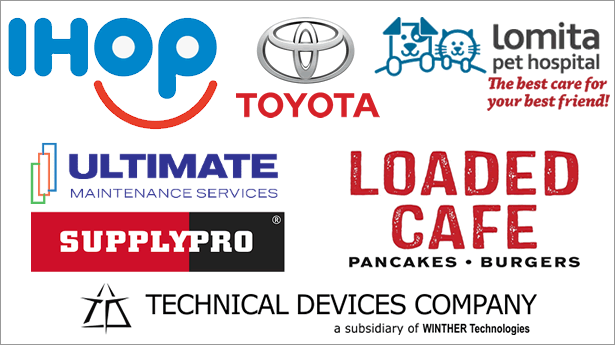 Strategic Technology Partners

Location :
18307 S Western Ave Gardena, CA 90248
United States